70
Countries worldwide with distributors

48
Year history of manufacturing orthopedic implants

10
New products in the last 3 years
Reducing length of hospital stay
FOR HEALTHCARE PROFESSIONALS
A variety of proprietary, tissue-sparing approaches for total hip replacement that are designed to reduce length of hospital stay.1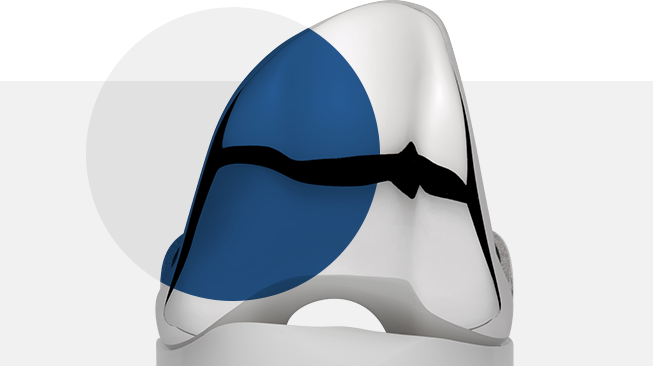 Improved stability & validated outcomes
FOR HEALTHCARE PROFESSIONALS
The Evolution® medial-pivot knee allows patients to get back to their lives faster.2
PRECAUTIONS & DISCLAIMERS
Every patient is different, and individual results will vary. There are risks and recovery times associated with surgery.
References

As compared to traditional surgery. Gofton W, Chow J, Olsen KD, Fitch DA. Thirty-day readmission rate and discharge status following hip arthroplasty using the supercapsular percutaneously-assisted total hip surgical technique. Int Orthop 2015;39:847-51.
Cassard et al, Outpatient TKR – 30 days readmission rate and complications,Full Function Faster meeting, London, 2018.
Macheras, G.A.; Galanakos, S.P.; Leptsos, P.; Anastasopoulos, P.P.; Papadakis, S. A. A long term clinical outcome of the Medial Pivot Knee Arthroplasty System. The Knee 24 (2017): 447-453.