95%2
Patient satisfaction

98.8%2
Survivorship at seventeen years

600,000+
Implanted to date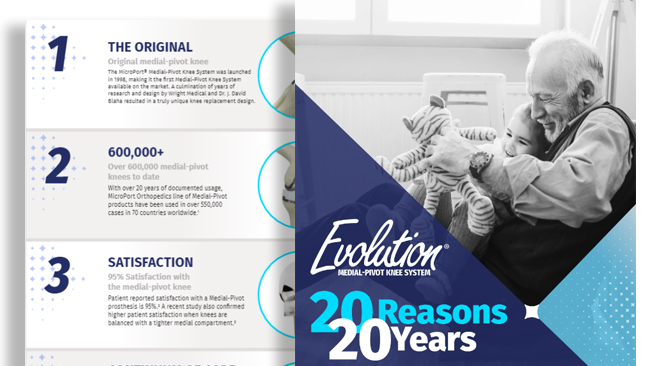 20 REASONS FOR TWENTY YEARS
With over 20 years of documented usage, MicroPort Orthopedics line of Medial-Pivot products have been used in over 550,000 cases in 70 countries worldwide. Download the informative brochure today.
CONTACT US FOR MORE INFORMATION
PRECAUTIONS & DISCLAIMERS
Every patient is different, and individual results will vary. There are risks and recovery times associated with surgery.
Not all products and options are available in all countries.
018123
References

Macheras GA et al A long term clinical outcome of the Medial Pivot Knee Arthroplasty System. Knee. 2017 Mar;24(2):447-453